Resources at the State Law Library
Below are some of the library resources that can provide further guidance on this topic. The Texas State Law Library has many other resources in addition to the highlights we present below. Please call us at (512) 463-1722 if you have any questions about these materials.
Living together
Call Number: KF 538 I35 2008
ISBN: 1413307558
Publication Date: 2008
This self help book from Nolo Press contains some limited information about common law marriage, but provides advice and guidance for couples wishing to live together without a formal marriage. Remote access to chapters from the current edition is available from the Legal Reference Center Database. See
Electronic Databases
for access.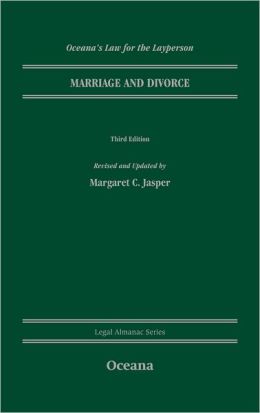 Marriage and divorce
Call Number: KF 510 Z9 J37 2008
ISBN: 0314605258
Publication Date: 2008
This title provides an excellent overview of marriage law and history.
If you need help with a reference question, you may ask a librarian...