If you have a TexLaw ID, you can check out an OverDrive eBook title or access our remote databases. Don't have a TexLaw ID? Texas residents can register for a TexLaw ID from home! Learn more about how to register from home.
Below are some eBook titles that may help you with your research on child custody and support.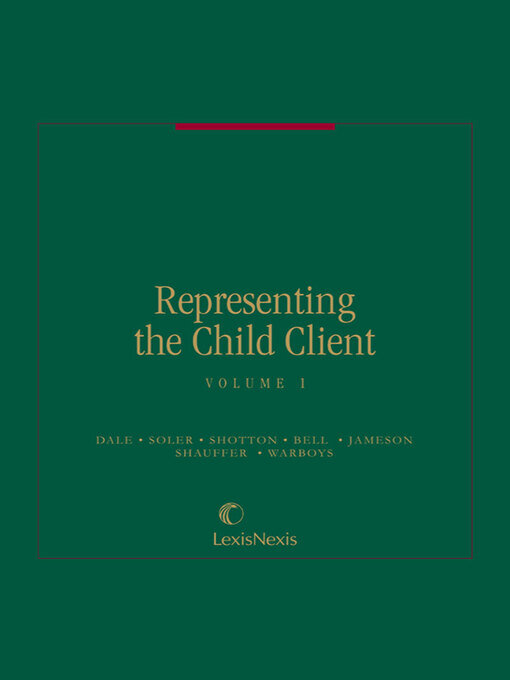 Representing the child client
Call Number: KF 9779 R46 1987
Publication Date: 2014
Soler's resource provides counsel who represent youth with a detailed overview of children's rights and the statutory and case law relating to legal matters involving children. Topics range from school disciplinary matters to child witnesses and even health-care for low-income children.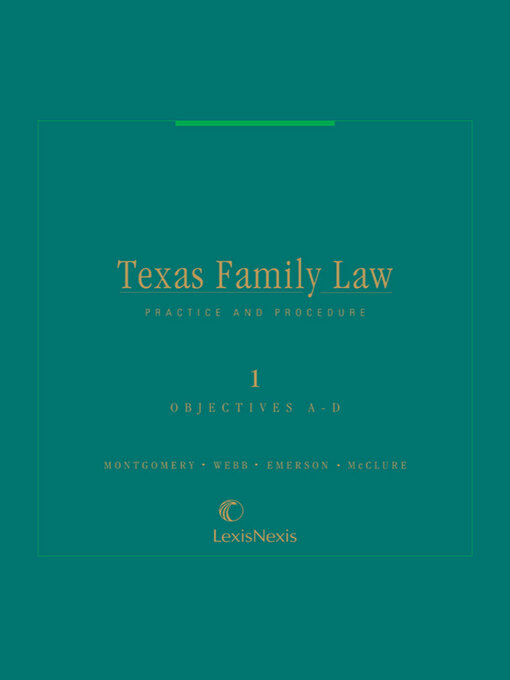 Texas family law practice and procedure
Call Number: KFT 505 F35 1997
Publication Date: 2014
Texas Family Law for the practitioner, covering Conservatorship and Guardianship, premarital agreements, divorce, custody issues, spousal support, grounds, and valuing community assets. Includes sample petitions and motions, including initial attorney-client documents, as well as references to the most current State Bar CLE materials, legal periodicals, and ALR Annotations.
Resources at the State Law Library
Below are some of the library resources that can provide further guidance on this topic. The Texas State Law Library has many other resources in addition to the highlights we present below. Please call us at (512) 463-1722 if you have any questions about these materials.
Child custody, visitation and support in Texas
Call Number: REF DESK KFT 547 T7
ISBN: 9781572486560
Publication Date: 2008
A self-help child custody guide written in everyday language. It includes ready-to-use forms with step-by-step instructions. It provides a brief overview of child custody issues and how to research the law.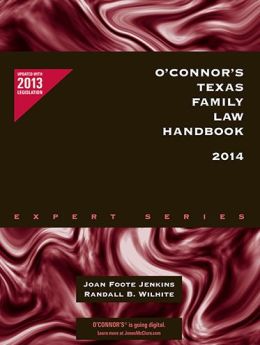 O'Connor's Texas family law handbook
Call Number: KFT 505 O26
ISBN: 9781598391794
Publication Date: Annual
This book contains a subchapter titled "Suit for Termination." Arranged in outline form, this section provides details on the process from start to finish, including the contents of the petition.
If you need help with a reference question, you may ask a librarian...